St. Gilgen International School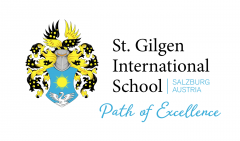 Anschrift:
Ischlerstraße 13
5340 St. Gilgen
Kontaktdaten:
Telefon: +43 6227 202 59
Fax: +43 6227 202 59 10
E-Mail: info@stgis.at
Internet:
zur Homepage
St. Gilgen International School is a co-educational day and boarding school for children between the ages of 9 and 18. We are located 35 minutes from Salzburg airport in the village of St. Gilgen in the Austrian Alps. St. Gilgen sits on the edge of Lake Wolfgang, surrounded by mountains, in one of the most stunning outdoor sports arena in the world. We offer an international school curriculum leading to the highly regarded International Baccalaureate (IB) Diploma in the final two years. All classes are taught in English and our school leavers study at the best universities world wide.

We understand how important it is to give students the best chance for a bright future. That is why for us, education means inspiring a life long love of learning and love of living; ensuring that every student thrives on his or her individual 'path of excellence'. To achieve this, we focus all of our energy on three pillars, and undertake never to compromise on delivering each of these to the very best of our ability for your child. Our three pillars and promises are:

· Excellence in Care
· Excellence in Education
· Excellence in Opportunities

The first and most important thing for us as a boarding school is that our students are safe, happy and cared for. This is the foundation upon which all successful education is built on. We understand the trust that is placed in us by parents and we take this important responsibility very seriously. Our safe and charming small village and our dedicated pastoral and boarding teams ensure that we know all of our students and have appropriate boundaries that will protect them whilst also giving them the freedom to grow and explore. We welcome students from all around the globe and celebrate our cultural diversity, always ensuring that we have a truly balanced international student body.

Above all, a St. Gilgen International School education means that your children will be in the best environment, with the best and most dedicated teachers, to thrive academically and become confident learners and critical thinkers. We find and nurture the strengths and talents of each of our students. Your children will be on the journey of a lifetime, and they will grow exponentially as they experience the outstanding range of opportunities available to them.

To make this possible, we insist on small class sizes (average of 6-12 students per teacher) where students receive individual and personal attention in each and every lesson. We offer an unparalleled range of opportunities in the arts, adventurous mountaineering expeditions, sports training and overseas trips. And, most importantly, because we are a parent owned foundation and not-for-profit, all funds return directly back to the students in order to ensure that they receive the very best international education imaginable. We also offer outstanding extra support and an evening study programme with subject tutorials and extra support sessions delivered by our dedicated teaching staff every evening.

For further information please visit our website www.stgis.at or contact us at info@stgis.at.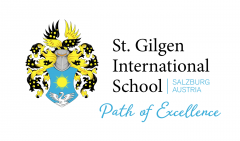 Schulabschlüsse:
Fremdsprachen:
Deutsch > Englisch > Französisch
Förder-
angebote für:
Legasthenie / Rechtschreibschwäche
Hyperaktivität/ADS
Förder-
maßnahmen:
Einzelbetreuung
Gruppennachhilfe
Hausaufgabenkontrolle
Psychologische Betreuung
Freizeitaktivitäten:
Kultur:
Diskussionen
Exkursionen
Film
Journalismus
Lesekreis
Geschiche / Museen
Theaterbesuche
Theatergruppe
Musik:
Chor
Gitarrengruppe
Instrumentalunterricht
Konzerte
Schulband
Tanz
Vokalunterricht
Kunst:
Ausstellungen
Basteln
Bildhauerei
Druck / Lithographie
Film und Video
Fotolabor
Grafikkurse
Malerei
Töpferei
Werkstatt
Zeichnen
Sonstiges:
Astronomie
Backen
Computer
Erste Hilfe Kurse
Kochen
Politik
Psychologie
Schülerzeitung
Sozialdienste
Spiele
Umweltaktionen
Sportarten:
Ballsportarten:
Badminton
Baseball
Basketball
Fussball
Golf
Rugby
Tennis
Tischtennis
Volleyball
Wassersportarten:
Kanusport
Schwimmen
Wasserski
Wintersportarten:
Langlaufen
Rodeln
Schlittschuhlaufen
Skilaufen
Snowboarden
Sonstige:
Bergsteigen
Bogenschießen
Fechten
Fitnesstraining
Gymnastik
Jogging
Klettern
Leichtathletik
Radfahren
Reiten
Wandern
Eliteschuleleistung